Building Quality & Realistic Models Since 1969
The Hughes Helicopters, Inc, Model 500 went into commercial production in 1969 after 8 years of development which began with the OH6A CAYUSE military scout version.  The Model 500 C, certified in 1972, quickly established a reputation as economical and productive for use as a multi-purpose business helicopter.  In December 1976, The Huges Model 500D was certified by the FAA, replacing the 500C on the company's production line. 
The 500D incorporated a new five-bladed main rotor and an all-new drive train with a larger tail rotor and distinctive "T" tail.  These advanced technological improvements provided substantial increases in speed, lifting capability and reliability.  The 500D's top speed of nearly three miles per minute makes it that fastest helicopter in it's class.  The military version of the 500D, known as the 500MD (introduced in 1977), can be equipped with a wide variety of armaments and avionics, including TOW missiles, machine guns, rockets, anti-submarine warfare (ASW) equipment, and a special MastMounted Sight which enables the helicopter to view targes and fire TOW missiles while remaining virtually out of sight of enemy radar. 
In 1966, the Model 500 set 22 world's records for speed and endurance - moreover, sixteen of those records still stand.  More than 1000 Model 500D and 500MD helicopters have been built, bringing the total Model 500 series to approximately 3000 units.
Source: Academy Models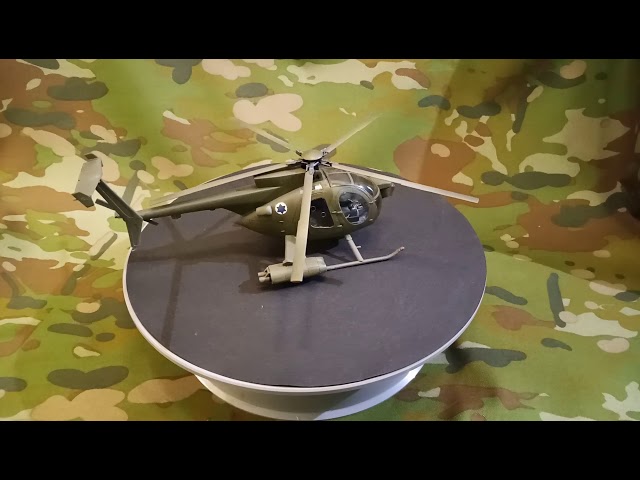 Imagine if you could be satisfied and content with your purchase. That can very much be your reality with the Academy 1/48 Hughes 500D Tow Helicopter ACA12250 ($25 Incl Tax).

Inventory Last Updated: Feb 25, 2021